Ever since #1 asked for a healthier diet and requested more salads, I've been making them regularly and now I've finally gotten the hang of it. You would think it's pretty hard to go wrong with salads, but there were times when she even refused to eat my salads. Yup, it was that bad. Now, I'm proud to say that I can toss one up within 15 minutes!
Salmon and sweet potato salad
I concocted this one with fresh vegetables which I had on hand.

INGREDIENTS:

Raw salmon cut into strips
Sweet potato cut into cubes
Tomato cut into wedges
Japanese cucumber sliced thinly
Lettuce shredded
Large onion cut into rings
DRESSING:
Flaxseed oil (provides omega-3)
Balsamic vinegar (improves the immune system and is a great substitute for salad dressings)
A sprinkle of chia seeds (wonderful anti-oxidant)
A sprinkle of wheatgerm (powerhouse of nutrients)
Garlic & herb seasoning
Salad dressing
Sane tip: I'm so happy that I can fix her good and healthy salads which she enjoys. And the more she tells me that they're yummy, the more I'm motivated to make them. Reminds me how important it is to encourage others, especially our kids.

Save tip: Almost restaurant standard, huh 😉

For a Mango tropical salad recipe, click here.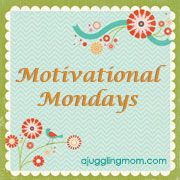 ~ mummy wee – a blog on parenting 6 kids in Singapore ~