This coming year is going to be really interesting for us. The 6 kids will be going to 5 different schools and 3 of them are entering new schools and new phases. #1 is awaiting her 'O' level results and will be going to JC/Poly (gasp! Already??), #3 is moving on to Secondary 1 and little Kate is starting pre-school!

Despite the madness of the year-end season and trying to get everything ready for the new school year, I managed to find time to have a peaceful lunch by myself to sit and plan what I want to focus on in the coming year. Life has a way of pulling us every which way if we don't have our priorities clearly set out. So here's 5 things I'm going to concentrate on in 2015.
My private planning retreat
1. To love and serve

I attended a retreat recently, and took home a very precious guiding mantra: To measure our lives in love. The more I live this way, the more life makes sense to me. I will make a conscious effort not to measure my days by what I have accomplished but by how much I have loved. Not only towards my family and friends, but to every single person I meet.

2. Do it now

I'm one of those people who don't spring into action immediately. When we get vouchers or anything, I would put it aside to do it ONE DAY. And that day seldom comes. When the kids ask me to take them to do this or that, I'll be excited and say, yes, lets! One day. I owe them tons of places and experiences which I said I would take them some day. I have decided that instead of putting things off, we will make it a point to do it as soon as we can.

3. Make good lunches

There's something about food which equates with love. Especially when the kids come home from school ravenous and are greeted with a nice meal which mummy lovingly made for them, it puts them in a very jolly mood and conversation flows. Unfortunately, with my very dismal cooking skills, there were many occasions when they rushed into the house with a cheery "Hi mum! What's for lunch?" And they took a look at the unappetising plate of food which tastes even worse than it looks, their mood literally deflated right in front of my eyes. Like a balloon. This year, I will make an effort to improve my cooking skills especially since Kate is starting pre-school which leaves me with more time on my hands.

4. Do good

Flowing from the premise of trying to show love to everyone we come into contact with, a practical way for children to put this into action is through doing good to others. I have decided that every evening at dinner, I will ask each one of them to share 1 good thing they did that day. I don't expect them to be able to do that everyday, but we will give it a try and by listening to one another's examples, it would open their hearts to simple ways they can show kindness to people around them and hopefully one day, it will become second nature to them.
5. Add humour to parenting
#3 heard me coming into the room and she ran into the bathroom and hid with Kate in the bathtub. I chided her with a stern tone, "Please go out now, I need to put Kate to bed". Yes I know. I'm always the kill-joy. I could have lightened the whole situation by quipping that it was a fantastic hiding spot before asking her to leave the room and it would have changed the mood of things.
We met an Australian lady on one of our resort holidays and the kids had a fantastic time playing with her and her 2 year-old son. There was a sense of joy in the air and I realised that she made jokes all the time and everyone felt happy and the mood was light and jolly. We don't have to make parenting any harder than it already is, so I'm going to try and remember to add humour instead of walking around with a grim face half the time.
I am looking forwards to 2015, simply because I have found a new perception of looking at life. Instead of dreading the challenges that will come, I will embrace whatever the journey holds, and experience everything in it's full presence. Every emotion, every situation. And not be afraid to laugh, to cry, to hug, and to share heart to heart. For with 6 kids from 2 to 16, the days will bring with it many surprises, difficulties and heartbreaks. I cannot stop many of them. And I do not wish to anymore.
Here's to a new and exciting 2015!
Ask me at the end of the year if I have survived it 😉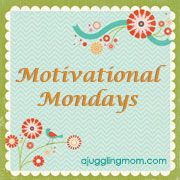 ~ www.mummyweeblog.com – a blog on parenting 6 kids in Singapore ~