I have this problem. When I get mad at one child and any other child happens to come by, I will lash out at them too. Just now, I got really angry at #5 for not bothering about his homework the entire weekend until just before bedtime. I had finished scolding him and was fuming. Then #4 walked past and I scolded her for spending so much time on her iPad instead of studying for her exams. Later on when I went into her room to see if she was preparing for bed, she was in tears and reading her book of children's prayers to herself. She's the most sensitive one amongst all of them. Poor girl. All she did was walk by at the wrong time. I was heartbroken.

You would think that after 6 kids, I've got it all down pat. Well, there's a lot I have learnt, but it's still hard to control my anger. The strange thing is that people often remark that I must be a very patient person to have so many kids, and I realise that I was a very patient person, until I had kids.
Many times, it's really us who have a lot to learn. Tomorrow is a new day. I will make an effort to be a better mummy.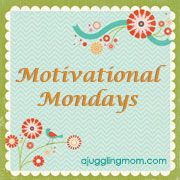 ~ www.mummyweeblog.com – a blog on parenting 6 kids in Singapore ~